From our inaugural blog post five years ago to last year's product roadmap update to our progress in 2019 and our plans for 2020, our mission and model have remained steady: providing accessible technology that helps users securely collect higher-quality data. The specifics change year-to-year — last year it was the new testing console to streamline the process of producing quality digital instruments and a range of powerful product improvements that included new iOS and desktop apps, direct SPSS support, and a whole lot more — but the overall mission and model have held steady.
This year, we're already hard at work on a series of major improvements to how SurveyCTO users can:
extend and customize the platform to meet their needs, and
securely share real-time data with partners, clients, and collaborators.
These improvements are all about adding the right kind of flexibility to address a broad range of common needs, addressing feedback we've consistently received over these past seven years.
Blasting open the possibilities with field plug-ins
Ever asked yourself, "is there any way that a form field could show or do x?" Pretty much all of us have, and over the years we've made real progress getting to "yes" for more x's (e.g., HTML formatting for labels, likert scales, better options for external app integrations, etc.) — but we're about to blow the doors wide open on the possibilities, converting countless more "no"s to "yes"s. We're going to do that by opening up the platform to field plug-ins that anybody can develop or commission.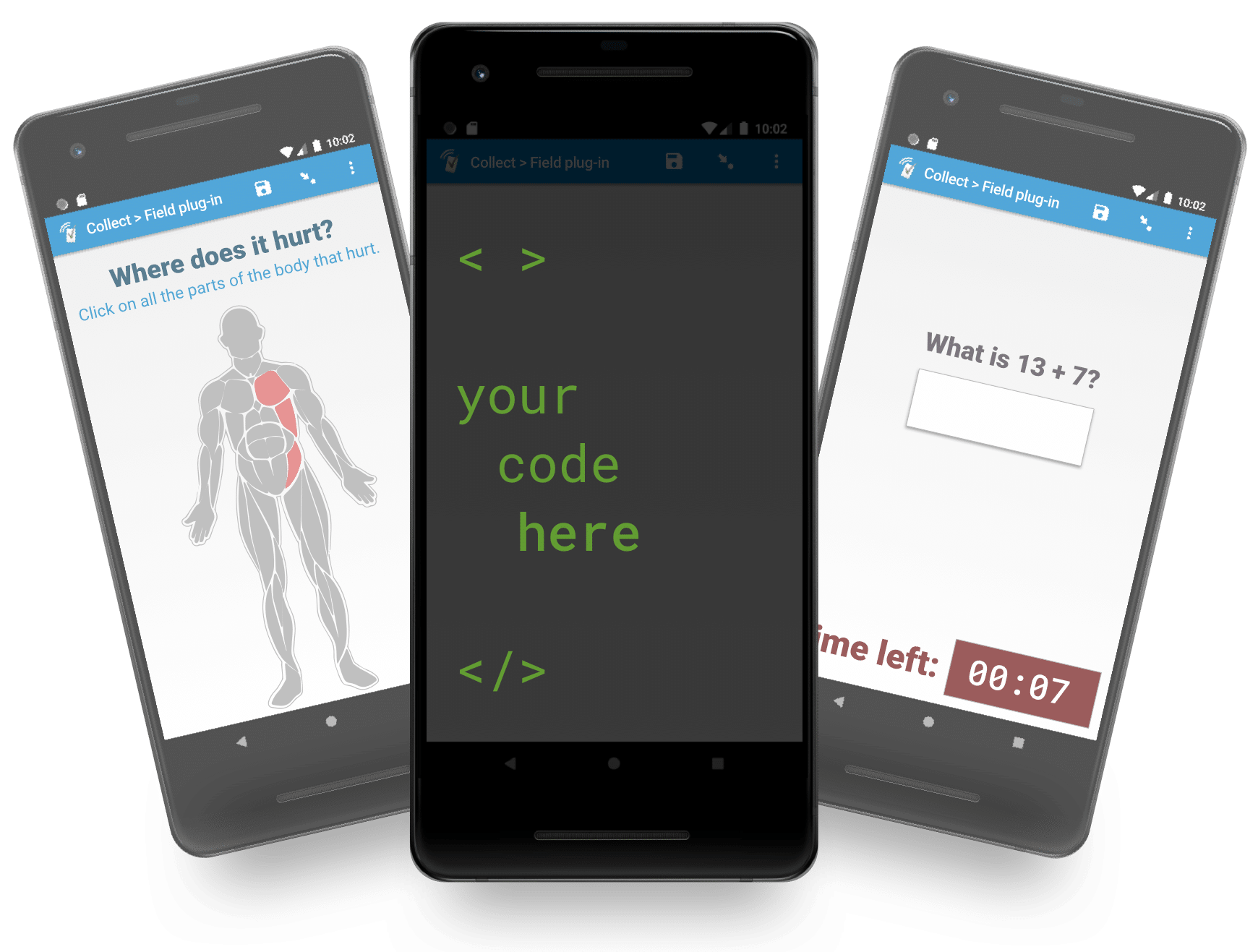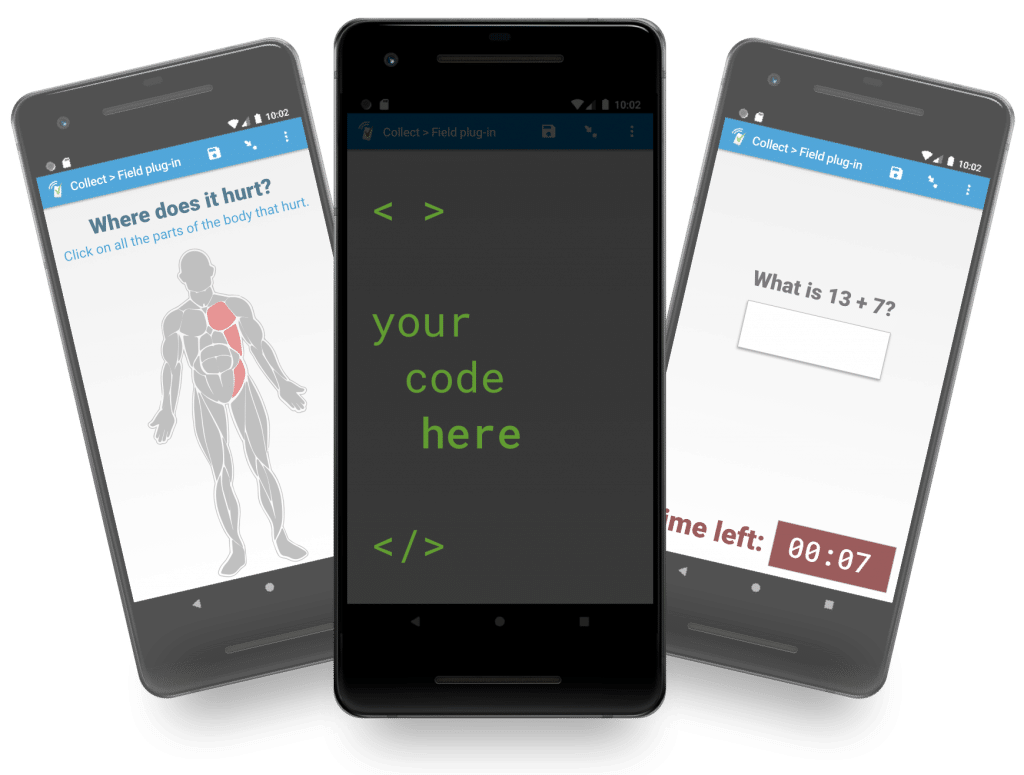 Field plug-ins will be built using a common and widely-accessible set of web technologies (HTML, CSS, and Javascript), distributed via GitHub or any other mechanism for sharing files, and used as custom appearances that fully control the user interface and functionality of text, numeric, and multiple-choice fields in any SurveyCTO form. It'll no longer be necessary to wait for us to develop new appearance options or field types: anybody will be able to build and share plug-ins to meet different needs, and anybody will be able to easily integrate those plug-ins into their forms.
It's going to fundamentally change what's possible in SurveyCTO and fundamentally raise the bar for what data-collection platforms can and should support. (Sorry, competitors.)
Want to be the first to build a field plug-in? Join our open beta program!
In the coming weeks, we'll be opening up early access to our 2.70 beta program, so that partners and users can give our new plug-in architecture a spin, start developing some field plug-ins of their own, and give us feedback to help us finalize the featureset.
By the time 2.70 is ready for public release, our goal is to have a range of new field plug-ins already available for users, developed by both us and others. We're excited to see what people come up with, once they're empowered to build almost anything they can imagine.
Sign up for beta testing
What's next?
Adding new flexibility around customizability, extensibility, and data-sharing will be huge in terms of addressing common user needs, but our job will not be nearly done. For many years now, we've been talking with people about the kinds of practical fieldwork and sample-management challenges that seriously affect the ability for teams to collect high-quality data. We've tried to chip away at those challenges with individual features (like server datasets), but we realize that there's much more to do. It's complicated by wide context-specific variation in both challenges and solutions, but we've been working to steadily improve our designs and formulate a feasible plan for major product improvements. Stay tuned!
And meanwhile, work continues on our machine learning roadmap. We recently published a quick-start guide to sensor-powered quality control, and we're seeing increased adoption of our powerful new sensor meta-data features. (You can learn more about how to use these features by attending our upcoming webinar.) In combination with our existing support for review and correction workflows, greater use of sensor meta-data will provide the data and research foundation upon which the right machine-learning solutions can emerge and scale. So look out for more progress on that front as well, as we move further into 2020.
As always, we are grateful to all of our users — spread now across more than 165 countries! — who support and inspire us in so many ways. Thank you!
Try SurveyCTO for free