Note: The live webinar has already occurred. You can watch the video recording here.
The team at Oxfam have been ahead of the curve in their quick adoption of a new web form translation functionality on the SurveyCTO platform. This is not uncharacteristic, given Oxfam's broader investment in localization and inclusion of local partners and communities.
Oxfam is a global organization at the forefront of fighting poverty around the world. Data collection is of course key to planning, implementing, and being broadly effective with such a mandate. While it may seem small, having your data collection instruments easily accessible and not slowed down by language barriers is a rather large improvement. Through providing a fully localized web data collection experience, Oxfam aims to make their programs more inclusive and effective.
Join this upcoming webinar on October 28, 2020 at 1 PM UTC / 9 AM EDT to hear Oxfam share their experience on web form localization. A member of our expert support team will moderate their 20-minute presentation and then open the discussion to any of your questions. If you miss the live webinar, you can watch the recording that we'll post in our video library.
Watch the recording
What you'll learn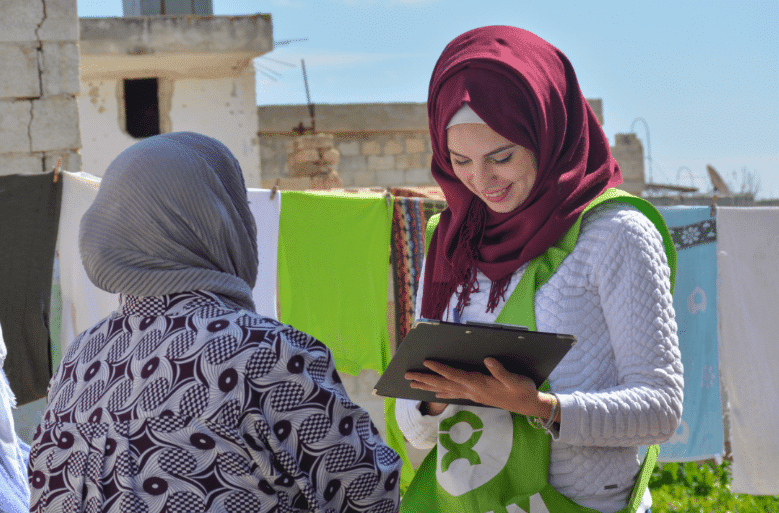 Oxfam will share their best practices on data collection localization more broadly, with specific mention of:
The experience of preparing web form interface translations.
Deploying localized web form interfaces on surveys.
Feedback from in-country staff on localized form filling experiences.
To learn more about some of the work that Oxfam will be discussing, see this article.
How to attend
The webinar will be held on October 28, 2020 at 1 PM UTC / 9 AM EDT. Register today to attend! We post video recordings of all webinars in our video library and share them on our Facebook, Twitter, and LinkedIn pages. 
This webinar is brought to you by the Safe People + Data Initiative, which provides methodologies and resources for safer data collection, in response to new challenges arising from the COVID-19 pandemic and the growing need for safety-focused innovation. Check out the video recording of this panel discussion hosted by the initiative on safer data collection with insights from experts at the World Bank Group, Innovations for Poverty Action (IPA), U.S. Agency for International Development (USAID), the Abdul Latif Jameel Poverty Action Lab (J-PAL), and Global Partnership for Sustainable Development Data (GPSDD).
If you're a SurveyCTO user and need help now, our support team is available 24×7. Go to the Support Center and click on the link to "Submit a support request." No question is too small.
Sign up for a free trial