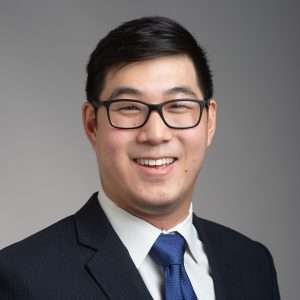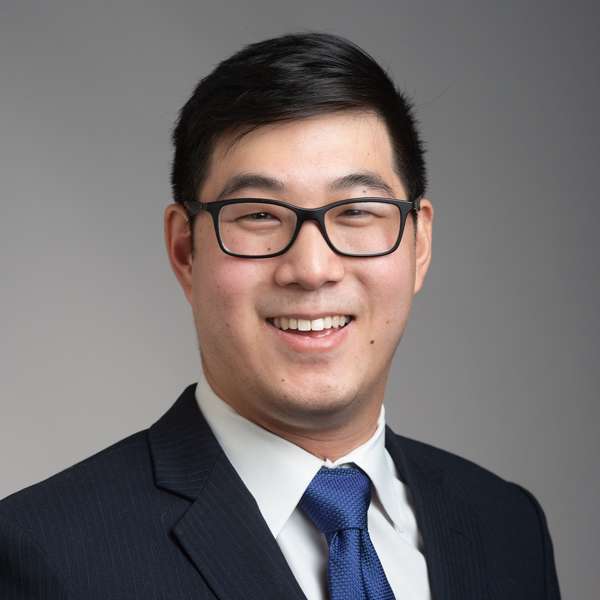 LAWRENCE LI
PRESIDENT & CEO
Lawrence serves as the President & CEO of Dobility, focused on scaling Dobility's impact and allowing the organization to bring affordable, high-quality data to a growing set of users and contexts.
Before joining Dobility, Lawrence spent most of his career as an investor, with experience in both private and public markets. He started his career with the Boston Consulting Group after receiving a Bachelor of Science degree in industrial and systems engineering from Georgia Tech.
Lawrence is based in Cambridge, Massachusetts.
Good to know
Lawrence is an avid traveler with a particular appreciation for global cuisines.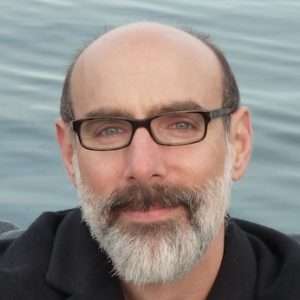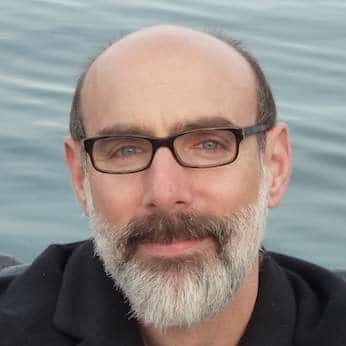 Chris is a technologist, an entrepreneur, an economist, a researcher, and a lecturer.
As a technologist and entrepreneur, he founded Dobility, Inc., which produces SurveyCTO, an electronic data collection platform used worldwide by leading researchers and evaluation professionals. Earlier in his career, he co-founded and helped grow an internet technology consultancy and led technology efforts for the top provider of software and hardware for multi-user bulletin board systems (the online systems most prominent before the Internet).
As an economist, researcher, and lecturer, he is involved in a long-term project to evaluate the impacts of microfinance in South India; he develops online curriculum for a program to promote the use of evidence in policy-making (initially in Pakistan and India); and he has taught statistics and policy analysis at the Harvard Kennedy School.
He holds an A.B. in public policy from the University of North Carolina at Chapel Hill, as well as Masters and Ph.D. degrees, also in public policy, from Harvard University.
Chris is based in Cambridge, Massachusetts.
Good to know
Chris turns red and starts sweating if he tries to lie or even just hide something he knows he should reveal.
Media and public speaking
Chris is available to provide expertise, analysis, and commentary on public policy, development economics, microfinance, technology, social entrepreneurship, and ICT4D. Please contact media@surveycto.com.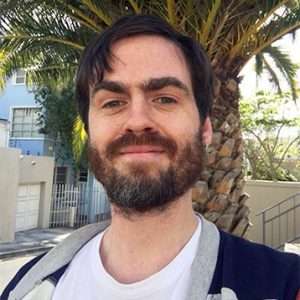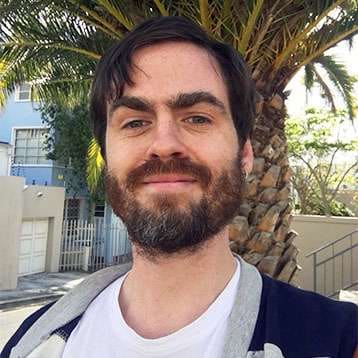 AMRIK COOPER
DIRECTOR OF CUSTOMER SUCCESS
Amrik is Dobility's Director of Customer Success, focusing on helping users do great things with SurveyCTO. He manages the support team and works on new ways to help users understand how to get the most out of SurveyCTO.
Before joining Dobility, he co-founded ikapadata, a South African survey research consultancy with a founding principle of adopting digital data collection systems. Amrik has been involved in every stage of survey planning, fieldwork, data analysis, and reporting on numerous projects of different types including market research, social program evaluations, household studies, and experimental behavioral studies.
As an early adopter of the SurveyCTO platform, Amrik started consulting in his previous role as a SurveyCTO form developer on large surveys for clients such as Innovations for Poverty Action (IPA) and the International Food Policy Research Institute (IFPRI). He has worked on SurveyCTO-based surveys that have been deployed in Bangladesh, Malawi, Mali, South Africa, and Zambia. He holds a Masters of Sociology degree from the University of Cape Town.
Amrik is based in Cape Town, South Africa.
Good to know
Amrik is a one-time semi-professional musician and plays bass guitar, guitar, drums, and piano. He is most at peace in the kitchen.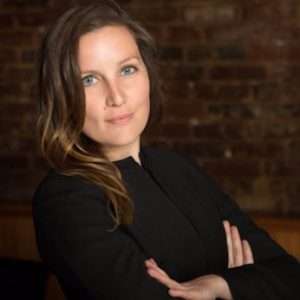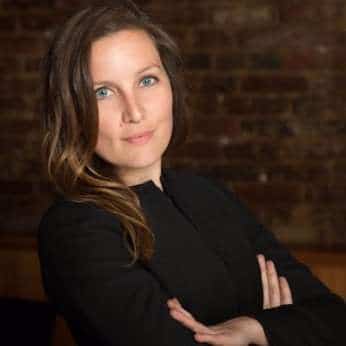 AUDRA BLANCHFIELD
DIRECTOR OF MARKETING AND STRATEGIC ENGAGEMENT
Audra is Dobility's Director of Marketing and Strategic Engagement. Leveraging her passion for ICT4D and years of experience leading impact evaluation processes in Africa and Asia, she focuses on ensuring organizations – small and large – gain access to affordable, high-quality data through SurveyCTO.
Audra is no stranger to the social enterprise space. Prior to joining Dobility, Audra was the Director of Strategy and Operations with MicroEnergy Credits Corporation (MEC), where she led the business development, partnerships, growth strategy, and data collection process improvement for programs in India, East Africa, and Mongolia. Audra began her career as an embedded development professional with the Peace Corps. She graduated from Georgetown University.
After living and working in Zambia, Kenya, and India, Audra is currently based in New York.
Good to know
Audra enjoys participating in all kinds of sports – from badminton to yoga to biking, and she has played in basketball leagues on three continents.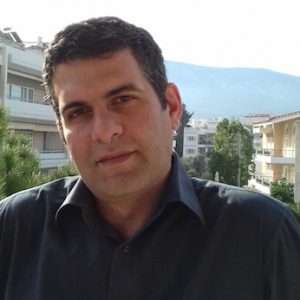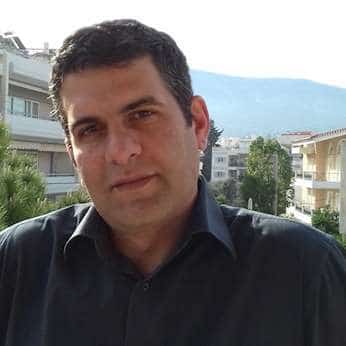 MELETIS MARGARITIS
DIRECTOR OF ENGINEERING
Meletis is Dobility's Director of Engineering, the lead engineer behind SurveyCTO and the oldest employee of Dobility. Over the last 22 years, he has designed and developed a variety of software applications using cutting-edge technologies.
Meletis's career as a software engineer started at the age of 10, when he developed a phonebook application for the DOS operating system using ANSI C. He had to use the English-Greek vocabulary to translate the C tutorial at the same time. Much later, during his Ph.D., he developed a proprietary protocol using TCP/IP sockets in order to build a framework to facilitate peer-to-peer synchronous collaboration in small groups through computer screens. He is always keen to tackle projects that require innovation, scalability, performance, and big data.
Meletis is based in Athens, Greece.
Good to know
Meletis is a painter, a chess player, a volleyball player, and a fan of the movies. He spends his free time playing with his two young children.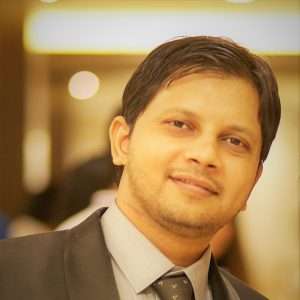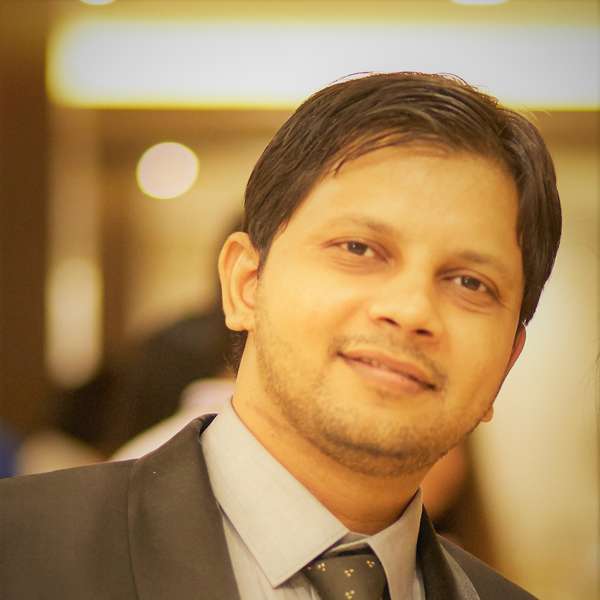 MAULIK CHAUHAN
GROWTH AND MARKETING CONSULTANT
Maulik leads Dobility's growth and marketing efforts in India. In addition to expanding SurveyCTO use, he helps India-based users with subscription management, server configuration, getting started with the SurveyCTO platform, and navigating the extensive support resources.
Maulik has years of experience in research, data management, and analysis. Prior to joining SurveyCTO, he worked as a senior Data Associate with JPAL South Asia, a research center supporting Monitoring and Evaluations (M&E) and Randomized Control Trials (RCT's). He was responsible for setting up and monitoring the data management system for different projects, developing professional documents on best industry practices on data management, and asserting random and regular data audit of projects. He has also been engaged in many international research projects with The World Bank, Harvard University, The London School of Economics and Political Science, and MIT.
He holds a diploma and a bachelor's degree in Mechanical Engineering, Two master's degree (in Business Administration and Public Administration), and a post-graduate diploma in Applied Statistics.
Maulik is based in Ahmedabad, India.
Good to know
Maulik was inspired by a Bollywood movie "Swades" to work in the Indian social sector for the grassroots. He firmly believes that technology is the most powerful tool to bring a social change and to improve the living conditions of people in India.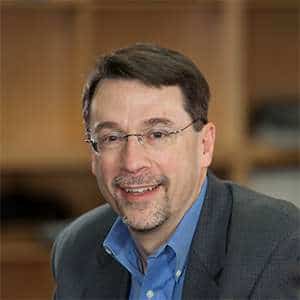 Mike started working with Dobility in 2014 and is now the company's consulting CFO.
Mike has over 25 years of financial and operational experience in a wide range of industries including biotechnology, life sciences, medical device, high tech, software, consulting, consumer products, financial services, and non-profit. He has worked with companies of all sizes including start-ups, small, mid-size, and large multi-national corporations. Mike received a BA in Economics at Saint Lawrence University and an MBA in finance and strategy at The University of Chicago.
Mike is based in Cambridge, Massachusetts.
Good to Know
Mike loves fishing, gardening, seeing new places, and exploring New England. He is easily distracted in book stores and libraries; the only way he can leave them is to stare at the floor on his way out.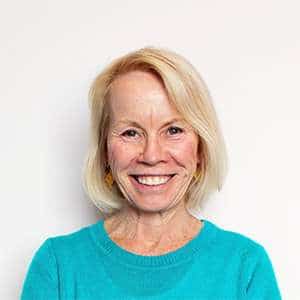 Anne is Dobility's part-time Controller and oversees all of its accounting functions.
She started her career in public accounting at KPMG and transitioned to managerial roles leading all aspects of accounting, budgeting, forecasting, and financial reporting with both large and small companies. Anne holds a B.S. in Business Administration from Stonehill College. She enjoys volunteering and recently served as Board President of The Second Step, an organization dedicated to adult and child survivors of domestic violence. Anne has also volunteered at the Massachusetts Attorney General's Office.
Anne is based in Cambridge, Massachusetts.
Good to Know
Anne enjoys golfing, hiking, and also loves to read mystery novels and solve jigsaw puzzles.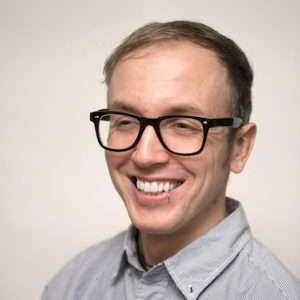 CHARLES KING
PRODUCT OWNER
Charles King is the Product Owner for the SurveyCTO platform, managing the product's roadmap and development of new features.
His professional background includes a diverse set of roles, which helps him to better understand the different needs and constraints of building a software tool for everyone. His main priority is trying to build great technology that is accessible to and enjoyable for each user.
Charles has worked on brand identity strategies and web experiences for companies in many fields, from designer fashion to construction management and consulting. He has worked as a web designer, an IT Systems Administrator, Chief of Operations, and has owned his own custom music equipment manufacturing company. Throughout his career, positive user experience has been at the center of his design philosophy.
Charles is based in Cambridge, Massachusetts. 
Good to know
In his spare time, he enjoys raising and training his army of houseplants, and building lamps.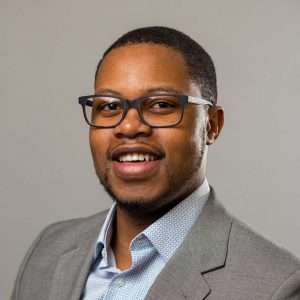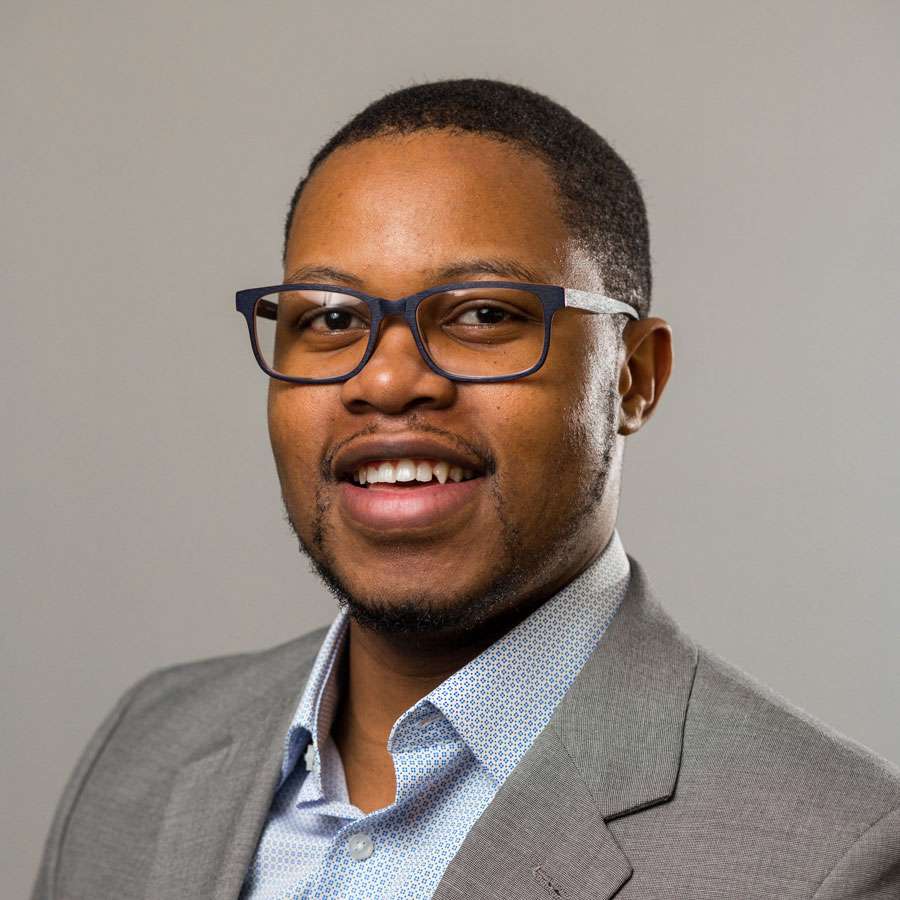 LINDO SIMELANE
GROWTH AND MARKETING ASSOCIATE
Lindo is part of the Growth and Marketing team for Dobility.
Lindo has a passion for research to inform policy in international development and economics and is excited to contribute to growth in the ICT4D space. Prior to joining Dobility, Lindo did some research work with the Global Institute for Sustainable Prosperity (GISP) while doing his graduate studies at the University of Missouri – Kansas City, where he obtained his Master's in Economics. He also has a background in international business and finance, having obtained a Business Administration Bachelors degree from Wartburg College and having worked as a Financial Analyst for 3M Company. He also spent 2 years studying at the United World College of the Adriatic (UWCAD) in Duino (Trieste) Italy, an international school that promotes global peace and a sustainable world through cross-cultural education.
Lindo is based in Washington, DC.
Good to know
Lindo loves Italian cuisine, running, traveling and playing football (what Americans call soccer), even though he hasn't kicked a ball in months!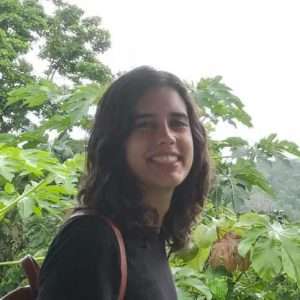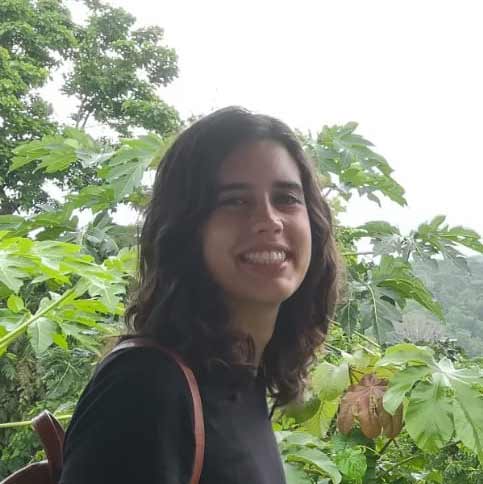 MARTA COSTA
CUSTOMER RESEARCH ADVISOR
Marta is part of the Customer Success team for Dobility.
Prior to joining Dobility, Marta worked for CESO Development Consultants, an International Development consultancy, and NOVAFRICA Research Center. Throughout her career, she supported and coordinated impact evaluations, monitoring and evaluation projects, and data collection processes at national level in the areas of education, energy access, and financial inclusion. She lived in Mozambique, Angola, and Sao Tome and Principe. She holds a Master's Degree in Economics from Nova School of Business and Economics.
Marta is based in Lisbon, Portugal.
Good to know
Marta loves music and dancing, though she hasn't found the right dance moves for her yet.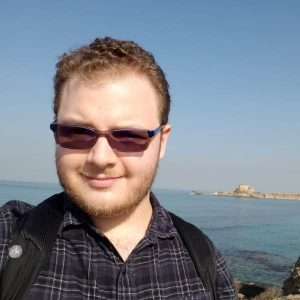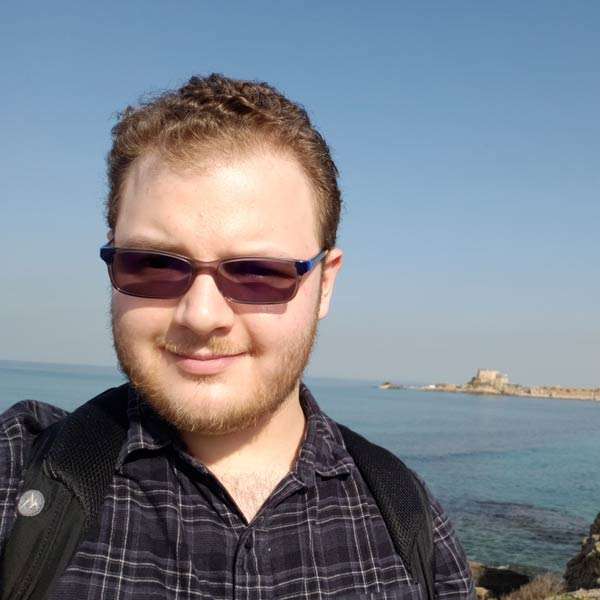 MAX S. HABERMAN
TECHNICAL SUPPORT ASSOCIATE
Max is a member of the Customer Success team, and is dedicated to delivering
top-notch support to SurveyCTO customers. He has six years of experience in service, having won awards and commendations for his ability to listen to customer needs, assist them in fulfilling those needs, and help them to better understand the product they are using,
Max is passionate about computers, and prides himself in his ability to help others understand technology, no matter the level of expertise. Having worked for two years in customer service-based IT, he is excited for the opportunity to assist and support the users of SurveyCTO.
Max is based in Cambridge, Massachusetts.
Good to know
Max is an avid fan of board games and card games, loving their thought-provoking form of social interaction. Also, if you ask him politely, he will give you a complete history of Westeros.​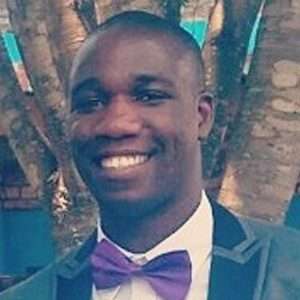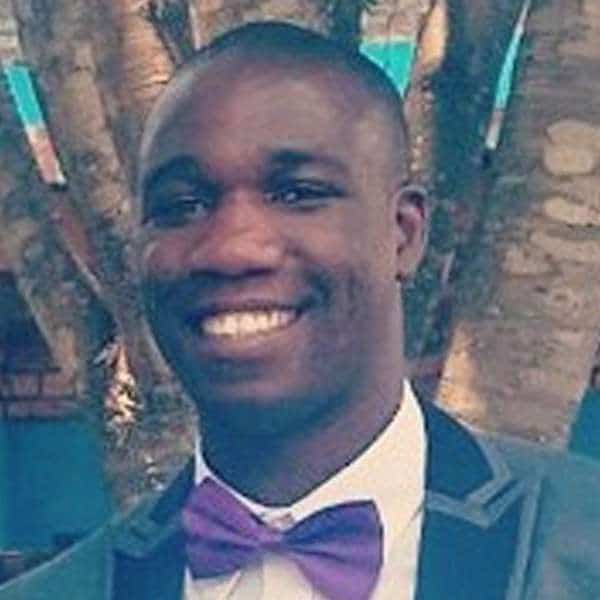 MOFYA PHIRI
CUSTOMER RESEARCH ADVISOR
Mofya is part of the Customer Success team for Dobility.
Under his belt he has 8+ years of experience in ICT4D in Malawi, Kenya, Tanzania, South Africa and Zambia. He has done work applying ICT across various sectors including WASH, Education, Agriculture, Climate, Environment and Health, occupying positions such as project manager, system designer, developer, IT specialist, data manager and data analyst.
Very early in his career, he stationed himself to be an ardent learner one who continuously seeks to improve his skills to be at the cutting edge of technology, and applying these in various developmental endeavors. A drive such as this has propelled his passion as channelled in his quality of work.
Mofya is currently based in Lusaka, Zambia.
Good to know
Mofya does not take kindly to heights but he will not pass up an adventure in sight seeing. He enjoys good food, stimulating conversations and at the end of the day he likes to unwind quietly with a book or movie.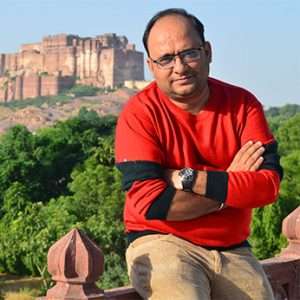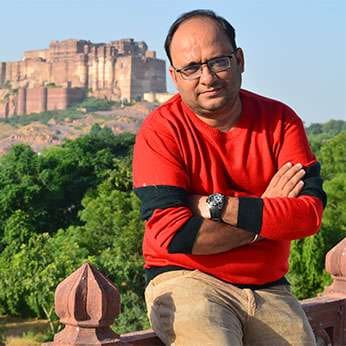 VIKAS ARORA
CUSTOMER SUCCESS AND QUALITY CONSULTANT
Vikas supports India-based SurveyCTO users as the Customer Success and Quality Consultant.
Prior to joining Dobility India, he worked in the pharmaceutical industry, taught public health courses at university, and managed mHealth projects in rural areas. He enjoys using his background in computer science and his Masters of Public Health to bridge technology and health, and he is passionate about increasing the use of ICT in health and field research. He also likes statistics, playing with data, and designing surveys.
Vikas is based in Ahmedabad, India.
Good to know
Vikas enjoys long drives, photography, Hindi movies, and listening to music. He is from the colorful land of Rajasthan and believes in enjoying every shade of life.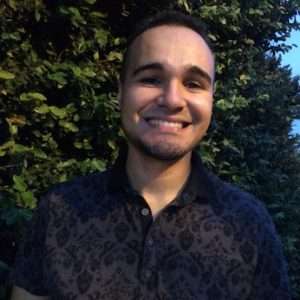 WALLACE FERREIRA
DEVELOPER
Wallace is responsible for implementing SurveyCTO's drag-and-drop form designer. Being a member of the Dobility team has enabled him to help thousands of people while doing what he loves.
Fascinated by computing since childhood, Wallace uses technology to make people's lives easier. He has developed automation software for a wide range of sectors, including e-commerce, healthcare, and finance, and has worked on projects in Brazil, the United States, Canada, Spain, Italy, and India.
Wallace is based in Belo Horizonte, Brazil.
Good to know
Wallace loves to read, watch movies, visit new places, and spend time with his family. He dreams of taking a round-the-world trip.