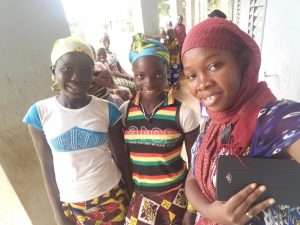 Recently, we had a chance to connect with our users at Centre d'Etudes et de Recherche sur l'Information en Population et Santé (CERIPS), a private research center in West Africa working to improve the living conditions of populations in Mali.
We connected with Bourama Yaya Fane (Data Manager, CERIPS) to learn about the projects they have undertaken and their experience using SurveyCTO.
Tell us a little about your recent projects in Mali.
Our organization uses SurveyCTO for several projects. We collaborate with various organizations to conduct surveys. Recently, we worked with Population Council and UNICEF on multiple projects for their data collection work.
Population Council's project baseline survey: This project was about adolescents' early marriage. About 855 adolescents have been interviewed using SurveyCTO in 40 villages (communities).
UNICEF's project baseline survey: This project aimed at improving reproductive health service access and use. 1,700 households and 2,040 women have been interviewed for this project.
UNICEF's project endline survey: This involved interviewing the same number of respondents as in the baseline survey. Along with it, data from 60 health facilities have been collected using SurveyCTO.
---
"SurveyCTO is a complete solution for all our data collection needs."
---
Where are you in the project now?
My organization's role in the different projects is complete. All the reports have been finalized.
What are some of the innovative/interesting ways in which you're using SurveyCTO?
We rely on SurveyCTO for all of our quantitative data collection. We even use it to collect screenings (sociodemographic information such as age, marital status, education, etc.) for projects which involve qualitative data collection. SurveyCTO is a complete solution for all our data collection needs. What interests us the most is SurveyCTO's ability to convert the already collected data into .do files for using it in STATA.
Images courtesy of Bourama Yaya Fane (CERIPS Team)