Dobility India is now Trestle Research & Consulting, a fully-independent company. To learn more about how Dobility is changing how it grows its business and engagement in India, please read this blog post.
---
I'm excited to announce Dobility India Pvt. Ltd., the new home of SurveyCTO in South Asia. Based in Ahmedabad and led by Maulik Chauhan, Dobility India will champion and support the use of SurveyCTO throughout South Asia, focusing in particular on opportunities to increase the quality and cost-effectiveness of data-collection in India's public, nonprofit, academic, and other research sectors.
Visitors to www.surveycto.in can now pay for SurveyCTO subscriptions directly in Indian Rupees rather than U.S. dollars, and users within India will be able to pay directly into our new ICICI account. In addition, the Dobility India team will offer an expanded range of training, integration, and other services.
Why India
There are many reasons why India is an ideal setting for Dobility's continued expansion. Here are a few:
The scale of data-collection efforts in India – to inform programming, decision-making, and research – is simply unmatched. This is true both in terms of the number of efforts and the extent of those efforts. Even modest improvements can lead to tremendous social welfare gains in a country with ambitious anti-poverty and other development objectives.
The recent Digital India initiative has started to accelerate the shift from slower, more-error-prone paper data collection to higher-quality digital methods. SurveyCTO is a great platform for making that shift.
Use of SurveyCTO is already well-established in India. Leading organizations working to accurately measure impact (like J-PAL South Asia, IFMR LEAD, and IDinsight) have long relied on SurveyCTO, as have many research agencies both large and small.
SurveyCTO actually began in India, as part of a large-scale evaluation of rural microfinance. As a researcher in Thanjavur, I helped the field team use Open Data Kit to collect social network data, and I quickly saw the need to build something that was simultaneously more sophisticated and easier to use. SurveyCTO, the platform that grew out of this ODK experiment, has since been used in countless survey instruments in support of the larger evaluation. As Maulik says, Dobility India is really Dobility "coming home."
As the team grows and learns from its deep engagement with users in South Asia, Dobility will be able to more effectively innovate and fulfill its mission to improve the quality of data being collected and used the world over.
Why Ahmedabad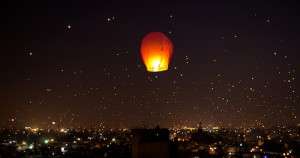 While Gujarat tends to rank at or near the top of Indian states for its infrastructure and business climate, most people expect an ambitious technology enterprise to launch in Bangalore, Hyderabad, or perhaps Delhi for its density of central government clients. So when we say that we're based in Ahmedabad, we often encounter surprise.
The primary reason we've chosen to headquarter in Ahmedabad is its prevailing ethos. The social sector there is deep and diverse, and Gandhi's influence is apparent nearly everywhere. There is also a thriving start-up scene and a supportive business climate, which intersect with the social sector to provide fertile ground for social enterprise. It's particularly common in Ahmedabad to want to do well and do good at the same time – and to see those instincts as more complementary than contradictory. This makes it a very good home for Dobility India, where we constantly seek to balance user needs, financial sustainability, and social impact.
Dobility India leadership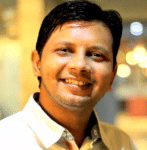 Maulik Chauhan comes to Dobility India from J-PAL South Asia, where he was an associate on the data team for the past five years. In that time, he helped countless projects to improve the efficiency and quality of their data-collection processes, including many based out of Harvard University, London School of Economics, The World Bank, and other leading institutions. In traveling to support these projects over the years, Maulik has developed a keen sense for the challenges of high-quality field data collection, as well as for the limitations of paper-based methods.
Before starting with J-PAL, Maulik led data collection efforts for my own field research in Gujarat. As a young engineering graduate, he impressed me with his humility, his work ethic, and his ability to rapidly learn and adapt to new situations. In particular, he helped to dramatically improve the quality of the data we collected on the impact of agricultural debt relief on rural households. I can think of no better person to lead our India efforts today.
To connect with or learn more about Dobility India, please email Maulik.
Launch parties
We hope you can join us for a launch party on June 1 in Cambridge, Massachusetts. Please RSVP if you can make it!
We'll also be hosting a panel and party in Ahmedabad, India on June 23. Hope to see you there!
Image: "Uttarayan (Explored)" by Bhavishya Goel is licensed under CC BY 2.0