Note: The live panel discussion has already occurred. You can watch the video recording here.
In a time when critical data is needed more than ever, how can technological innovations and new methodologies be deployed to more safely collect data that protects people and sustains high-impact projects?
Join this virtual panel discussion on August 12, 2020 from 9:00-10:30 AM EDT / 1:00-2:30 PM UTC to engage with global leaders in research, international development, and technology on innovative approaches for safely collecting data and sustaining high-impact work, in response to challenges arising from the COVID-19 pandemic. These approaches include safer methods of in-person data collection (e.g., remote training and device management), remote data collection methods (e.g., phone surveys, SMS, online surveys), and opportunities for collaboration and peer learning.
With diverse perspectives from practitioners in field research, the donor community, and multi-stakeholder partnerships, the panel will present a wide-ranging view of adapting data collection for the present and the future. Participants will be also encouraged to ask any questions about their own needs for collecting data in ways that protect project staff and beneficiaries and sustain their work.
Hear from these featured panelists and read more about their experience below:
Davis Adieno, Director of Programs, Global Partnership for Sustainable Development Data (GPSDD)
Taylor Braun-Dorrell, Digital Technology Program Specialist, U.S. Global Development Lab, U.S. Agency for International Development (USAID)
Maria Ruth Jones, Survey Specialist, Development Impact Evaluation Group, World Bank Group (WBG)
Tithee Mukhopadhyay, Associate Director of Research, the Abdul Latif Jameel Poverty Action Lab (J-PAL) South Asia
Lindsey Shaughnessy, Associate Director, Global Research and Data Support, Innovations for Poverty Action (IPA)
This panel discussion is being held under the auspices of the Safe People + Data Initiative, which provides methodologies and resources for safer data collection, in response to the growing need for safety-focused innovation. The initiative is led by Dobility with generous support from its many partners and users on the ground in over 165 countries.
Watch the recording
Who will be on the panel?

Davis Adieno is the Director of Programs for the Global Partnership for Sustainable Development Data. He works across sectors through national data roadmap processes to define strategies that support priorities for investments and innovations in data. Davis previously worked as the Global Partnership's Regional Director for Africa, where he supported country-level engagements and brokered multi-stakeholder partnerships to address key data gaps and challenges.

---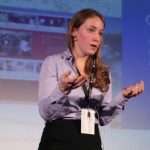 Taylor Braun-Dorrell is a Digital Technology Program Specialist for USAID's U.S. Global Development Lab where she focuses on promoting the responsible use of digital technology and data in USAID's activities. She led the effort to develop a remote monitoring guide for USAID staff and partners in response to the COVID-19 pandemic and currently leads the implementation plan for the Digital Data Collection mandate in USAID's Digital Strategy.
---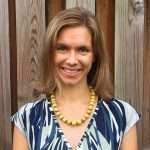 Maria Ruth Jones is a Survey Specialist in the World Bank's Development Impact Evaluation (DIME) Group where she co-founded and leads DIME Analytics, an initiative to support transparent, high-quality, and reproducible research. She also works on impact evaluations in agriculture and transport, and her current research projects focus on the impacts of large-scale rural infrastructure projects in Rwanda. Maria's previous roles at DIME include coordination of the Global Agriculture and Food Security Program impact evaluation portfolio and a program of impact evaluations with the government of Malawi.
---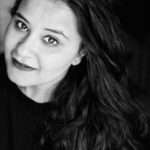 Tithee Mukhopadhyay is the Associate Director of Research at J-PAL South Asia where she leads the development and implementation of randomized evaluations. She also provides advisory and strategic direction for initiatives across ethics, measurement, design, and management to improve the quality and effectiveness of randomized evaluations. At J-PAL, Tithee previously managed the Social Networks Laboratory suite of projects and multiple evaluations in labor markets, agriculture, and health. She has extensive experience in research design and management as well as data management and analysis.
---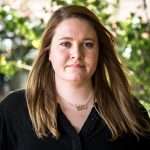 Lindsey Shaughnessy leads IPA's Global Research and Data Support team, which builds protocols, tools, and training programs related to electronic data collection, data quality assurance, research design and ethics, and research software and technology. Lindsey joined IPA in 2010 as an RA in Ghana; since then, she has led a series of global initiatives, including digitizing primary data collection, building organizational information systems, standardizing data security protocols, and training research staff.
---
Moderated by: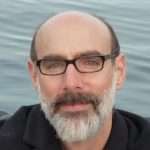 Dr. Chris Robert is the founder and CEO of Dobility, Inc., which produces SurveyCTO, an electronic data collection platform used worldwide by leading researchers and evaluation professionals. Earlier in his career, he co-founded and helped grow an internet technology consultancy and led technology efforts for the top provider of software and hardware for multi-user bulletin board systems (the online systems most prominent before the Internet). As an economist, researcher, and lecturer, he has also taught statistics and policy analysis at the Harvard Kennedy School.
---
How to attend?
The event will be held on August 12, 2020 from 9:00-10:30 AM EDT / 1:00-2:30 PM UTC. Register today to attend! We'll also post a video recording in our video library and share it on our Facebook, Twitter, and LinkedIn pages.
Start a free SurveyCTO trial