Learn about SurveyCTO projects around the world – including The Sesame Street Hygiene Reach Study Survey in Nigeria, a bean baseline survey in Zimbabwe, a household water use survey in Kiribati, and more – in our August edition of SurveyCTO Photos from the Field.
---
Organization
Sustainable Schools International (SSI)
Location
Aural District, Kampong Speu Province, Cambodia
Description
"This photo shows a group of SSI post-secondary scholarship students in their home village, learning to administer an impact survey to our microloan customers using SurveyCTO on a mobile phone. We used the Cambodian Progress Out of Poverty Index (PPI) integrated with our own customized survey questions. The survey took place in a local roadside business – the proprietor is one of our loan customers. Our loan project is unique in that interest income support local schools, and our scholarship program requires all students to go back to their home community and carry out a community service project or start a business. Our loan program was started by one of our first graduates."
Photo Credit
Jeanne Crump, SSI Microfinance Advisor
---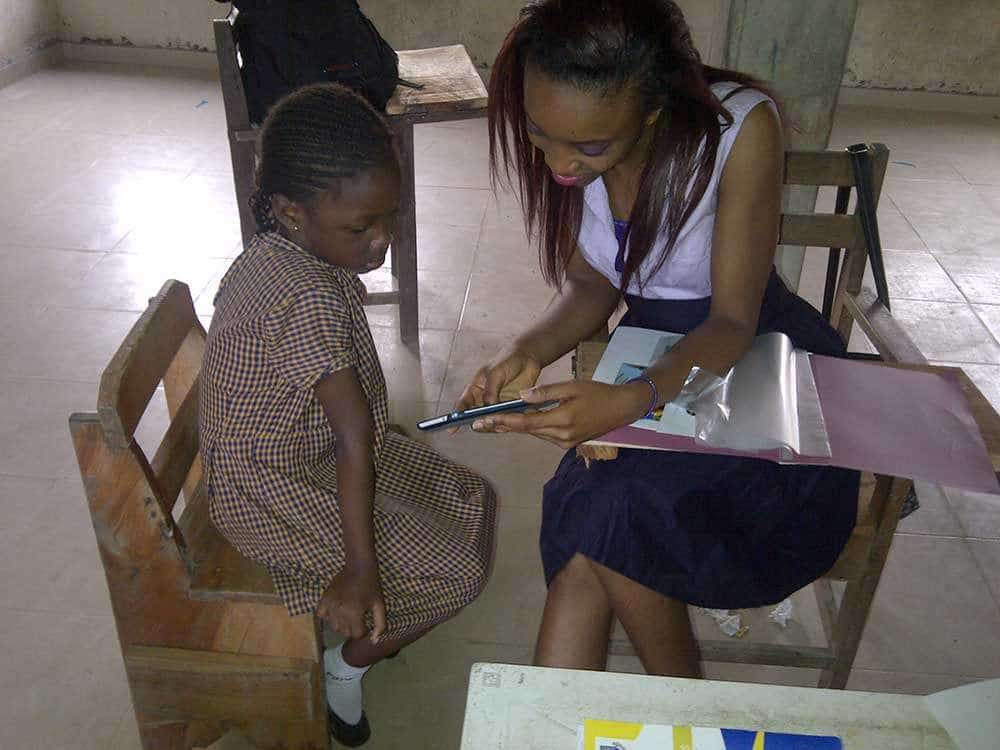 Organization
Sesame Workshop / The Institute of Public Health, Obafemi Awolowo University
Location
Lagos, Nigeria
Description
"The Sesame Street Hygiene Reach Study Survey was conducted among children ages 4-7. A data collector interviews a child in school using SurveyCTO."
Photo Credit
Jumoke Alao
---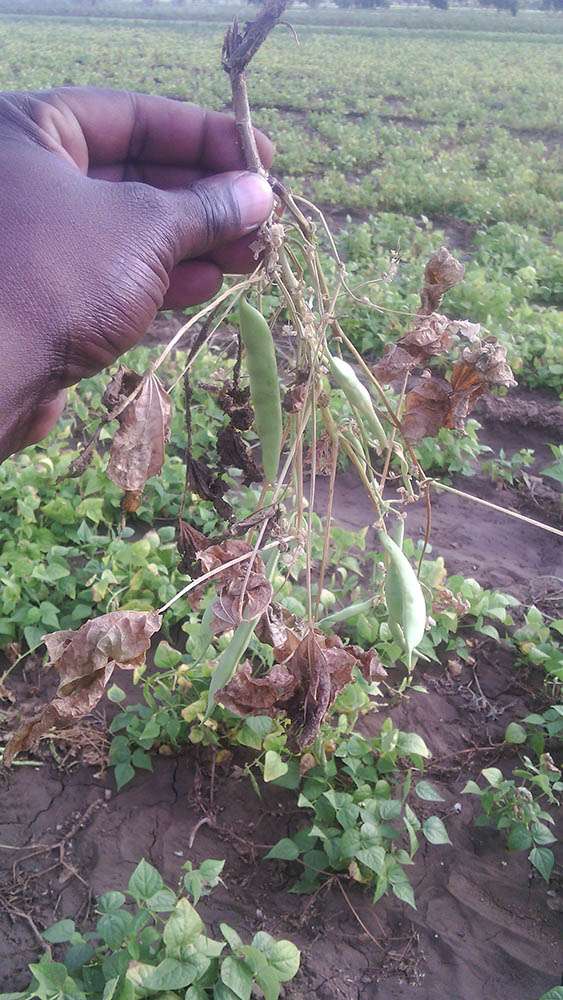 Name
Bernard
Role
Biostatistics Fellow
Organization
Department of Research Specialist Services, University of Zimbabwe
Location
Zimbabwe
Description
"Conducting a bean baseline survey using tablets. We used photos to get more information about a disease outbreak."
---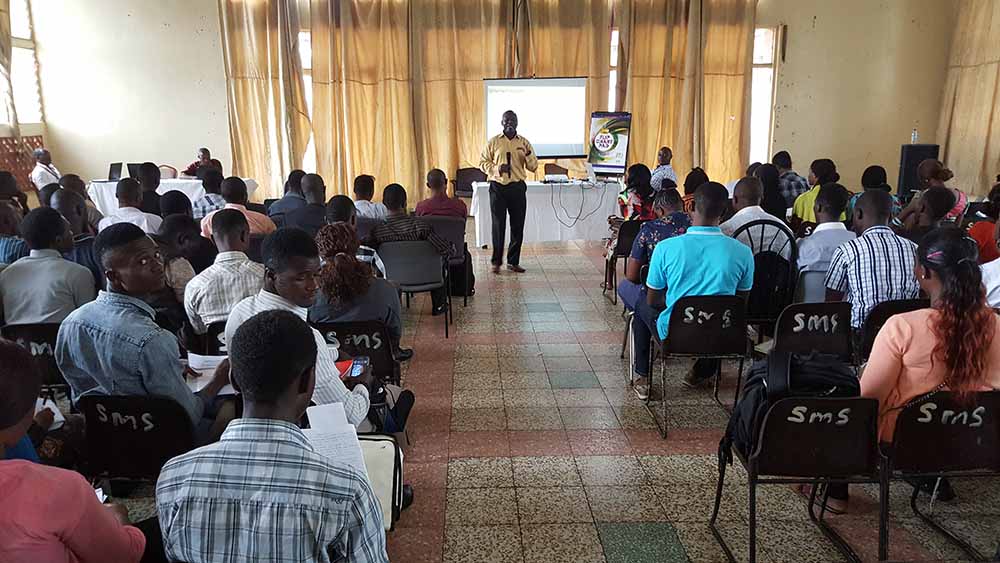 Organization
Hanovia Medical Limited
Location
Sierra Leone
Description
"Photo from 'Post-Measles Campaign Coverage' survey training. Participants were trained on the survey sampling methodology and the use of SurveyCTO for data collection."
Photo Credit
Kola Durojaye
---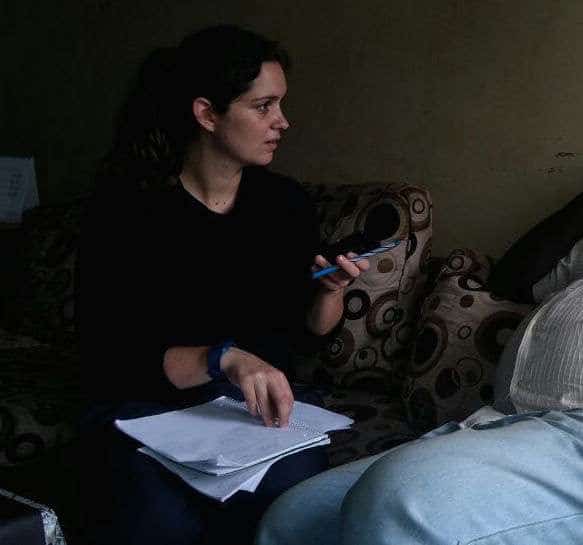 Name
Ashley Wilson
Role
Principal Investigator
Organization
Washington University in St. Louis
Location
Kibera Slum, Nairobi, Kenya
Description
"SurveyCTO has been used in my ethnographic project to conduct a household survey of two neighborhoods in one of world's largest informal settlements."
Photo Credit
Joshua Ogure
---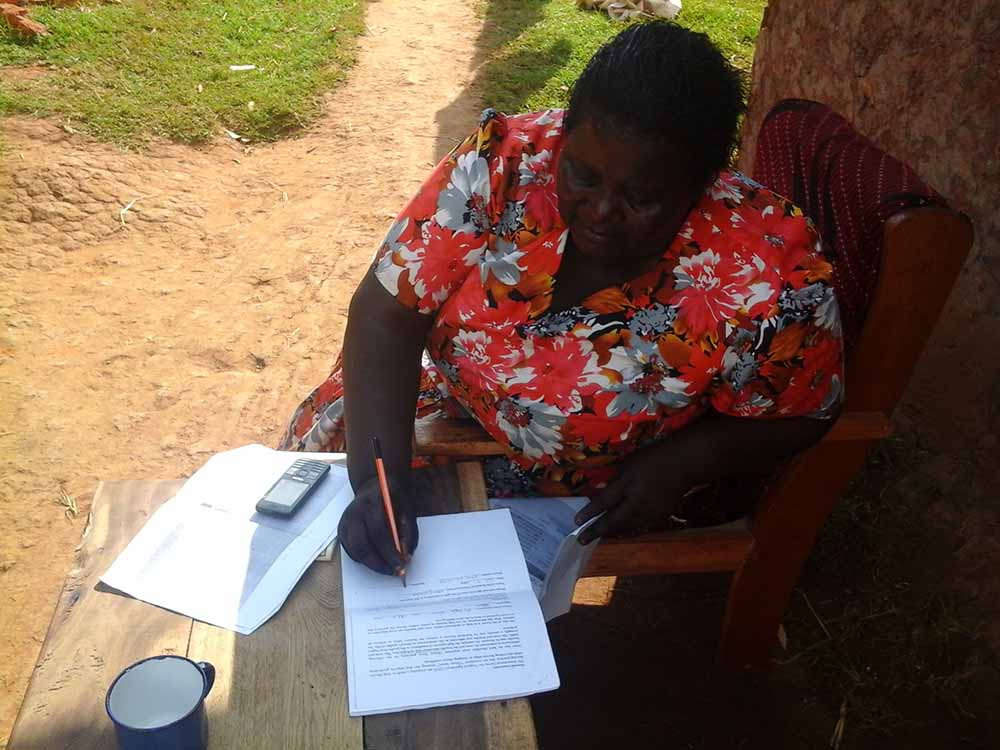 Name
Chris
Organization
International Center for Tropical Agriculture
Location
Maseno, Kenya
Description
"This photo was taken when one of our respondents was signing a consent form before being interviewed by one of our team members."
---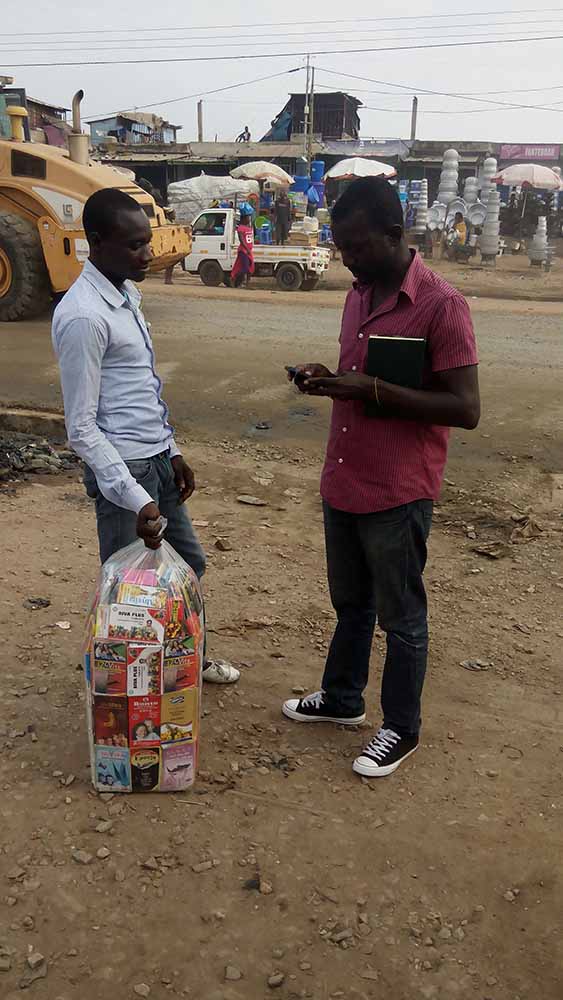 Organization
Micronics
Location
Accra, Ghana
Description
"This picture was taken in a slum area called Agbogbloshie Market. We were conducting a demo exercise but the project has yet to commence."
---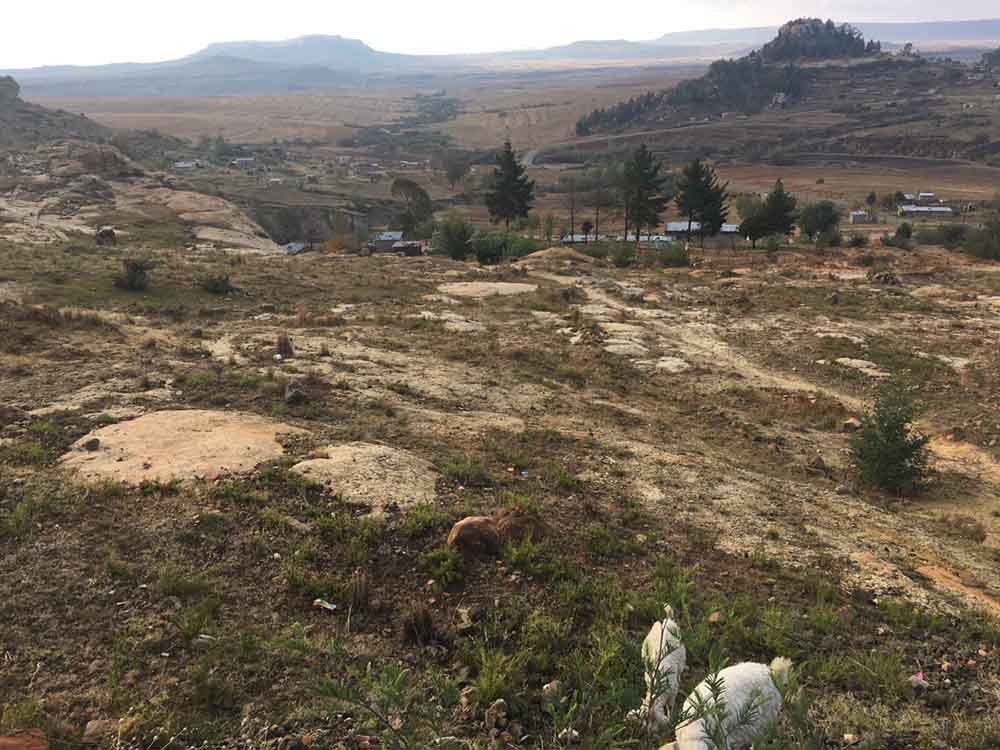 Name
Tor-G. Vågen
Organization
World Agroforestry Centre (ICRAF)
Location
Lesotho
---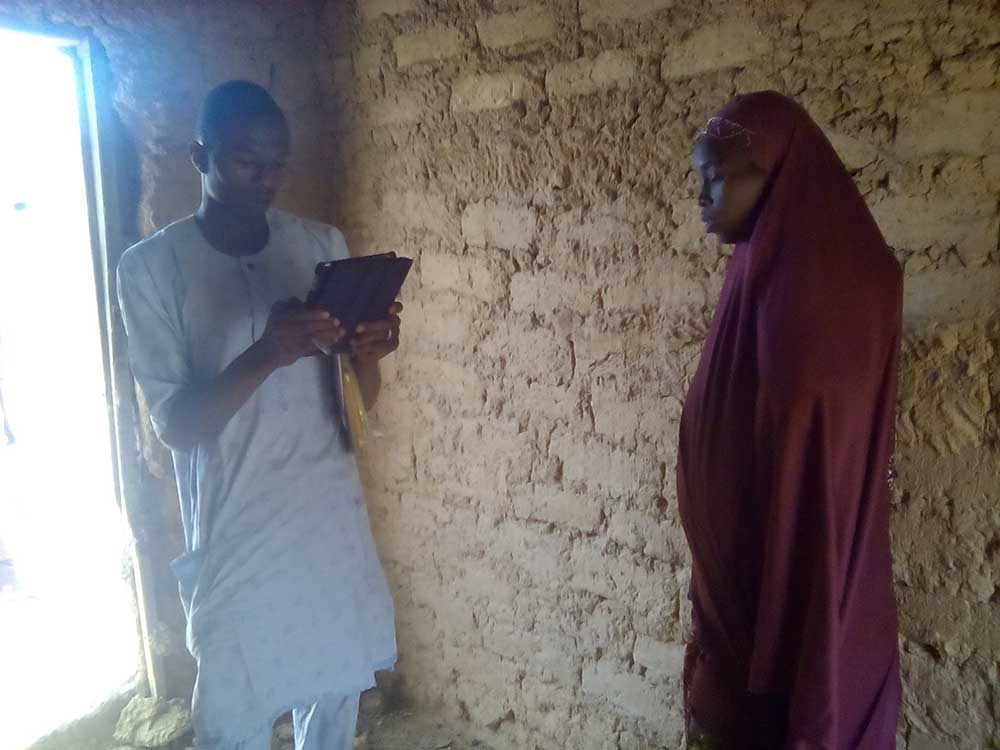 Name
Victor Chima
Role
Planning, Monitoring and Evaluation Consultant
Project
Maternal and Newborn Child Health evaluation
Location
Katsina State, Nigeria
Description
"A data enumerator obtaining details from one of the recipients using SurveyCTO on an android device."
---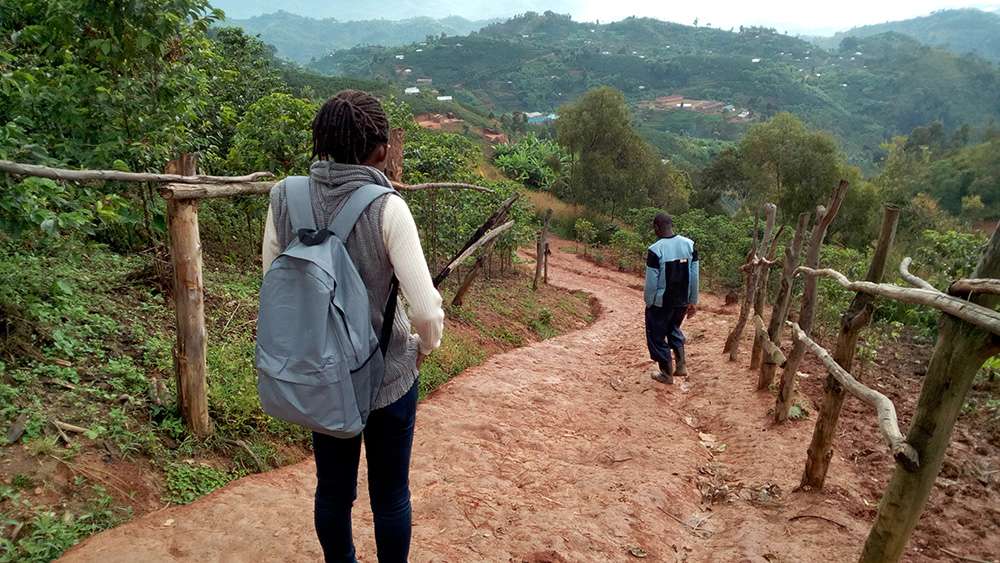 Organization
CIA Ltd
Location
Karongi District, Rwanda
Description
"We were using SurveyCTO for an agricultural survey."
---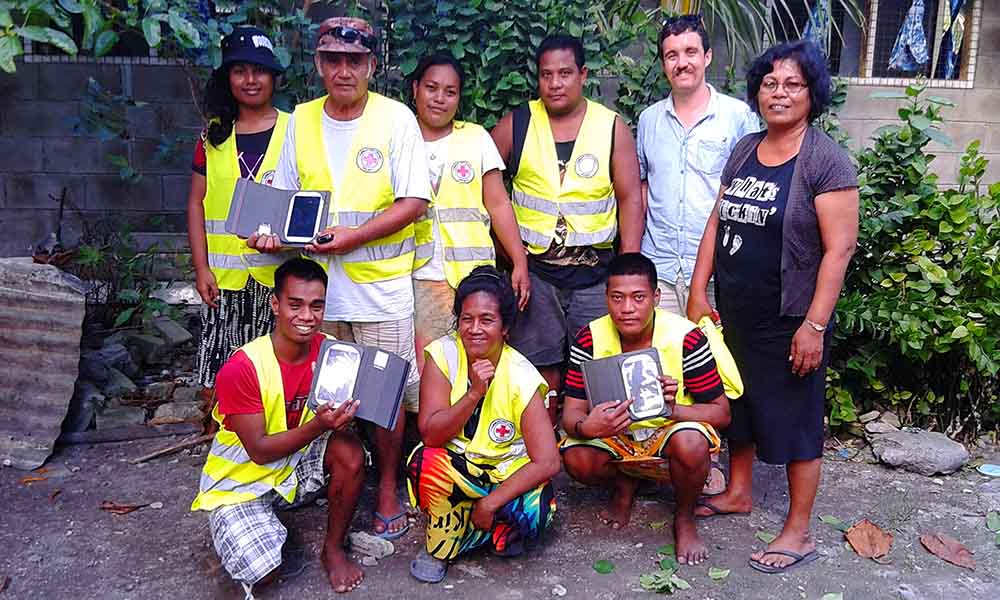 Organization
Kiribati Red Cross Society
Location
Kiribati
Description
"This is a photo of the Kiribati Red Cross volunteers who undertook the household water use survey in a community in Betio, Tarawa, Kiribati. The team undertook the survey in two days, four pairs conducting 149 interviews and the collection of 16 water samples."
---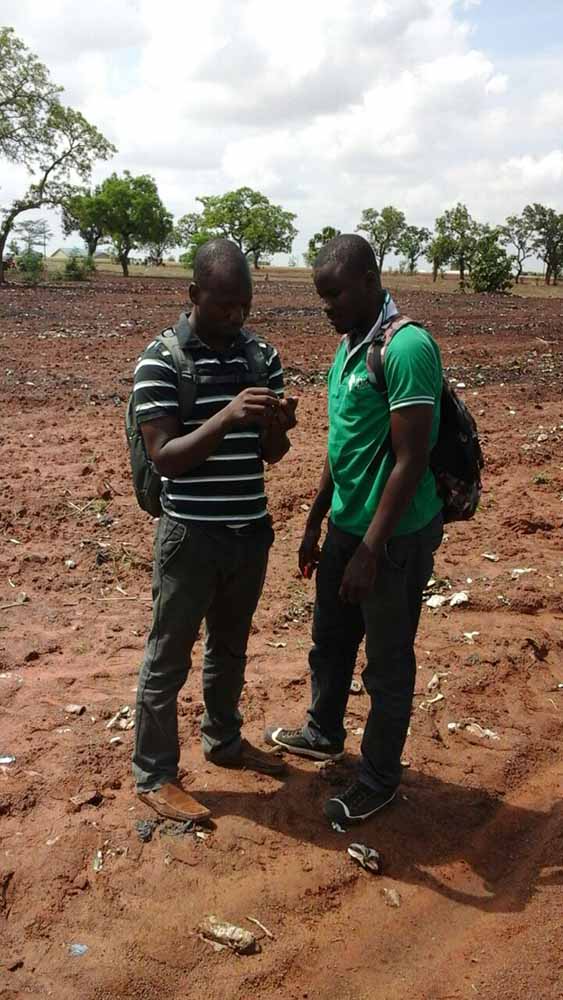 Organization
Innovations for Poverty Action (IPA)
Location
Nyeshei, Tamale, Ghana
Description
"The IPA DIRTS project was conducting plot measurement with the use of GPS device. The device was brought to the field manager to be reset."
---
If you would like to share your own photos from the field, tag us on Twitter or post them in the SurveyCTO Support Center.